DIY Soil Care Strategies // Composting // Mycorrhizae Green manures // Plant teas // Mulching // Biochar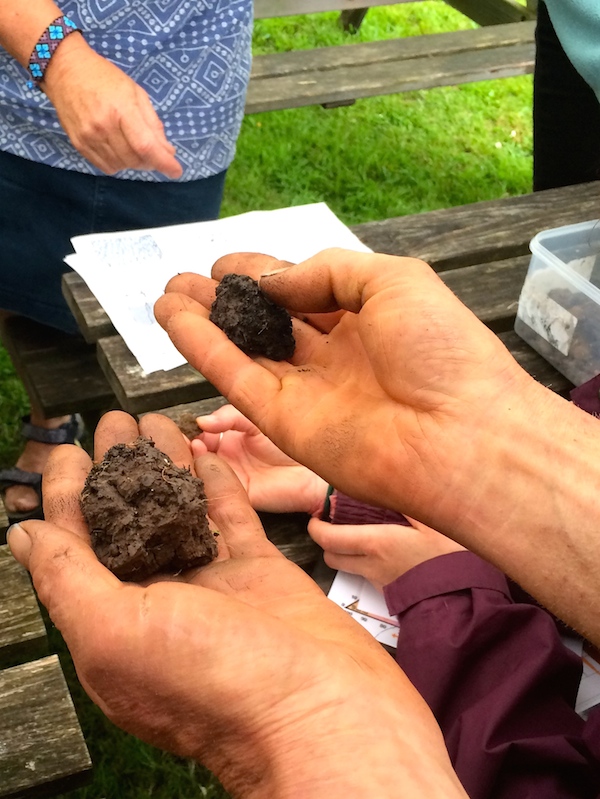 Saturday 19th & Sunday 20th March 2016, near Glastonbury
The course will cover:
• Identifying different soils, and understanding their
structures, strengths & weaknesses
• The soil food web & the billions of microorganisms that live in soil
• No dig gardening & soil health
• The politics of soils – why they are eroding around the world & what we can do about it.
Plus how to:
– use mycorrhizal applications to increase the health of your soil – make amazing compost & explore the different composting techniques
– make and use compost and plant teas
– master mulching
– use green manures & cover crops to build fertility – use and make biochar
The course will involve practical, participatory sessions to make soil science accessible and understandable. It aims to share
agroecological approaches that can support our communities to feed themselves, while minimising inputs and creating systems that build soil health by working with nature.
The course is led by experienced horticulturalists and growers from workers cooperative, Feed Avalon, as well as external tutors who are leaders in their field.
The course includes a home-grown, home-made lunch and salad, as well as refreshments. Camping accommodation is available for £5 per night at Brook End, the LAND Centre that is hosting the course.
Cost: The cost of the course is banded on the basis of income:
Up to 14K p/year £60
14K-20K p/year £100
20K upwards £120
There is a limited number of free places for adults in receipt of state benefits in Somerset. Please contact us as soon as possible if you have child care or additional needs, so we can support you to participate.
How to book: To book please email eat@feedavalon.org.uk
This course is supported by Somerset Skills & Learning.